Where has the defense gone ?
April 25th, 2010 | by: SoccerLimey |

View Comments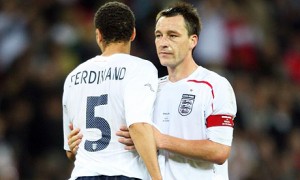 In watching some of the English Premier League games this weekend, it has begun to cross my mind that all is not well in England's defensive unit with only 47 days to go until lift off. What has traditionally been a strong positive aspect of an England team's style of play, threatens to be a minefield of problems once the squad gets to South Africa in June.
In a perfect world, my starting line-up at the back would read: David James, Ashley Cole, Rio Ferdinand, John Terry, and Owen Hargreaves. As of today, this looks highly questionable to say the least with each one of this group having his own issues to deal with.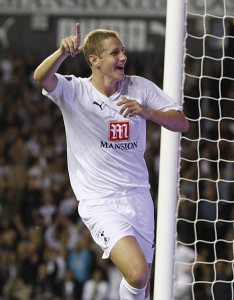 David James has played all season in that coconut shy at Fratton Park, whilst his direct understudy, Robert Green, has not fared much better in that leaky West Ham defense. Owen Hargreaves has a slim to none chance of even making the squad due to a 2 year absence with recurring knee problems so Glen Johnson looks like the realistic starter. Rio Ferdinand doesn't look capable of stringing together more than a couple of starts at a time without breaking down and John Terry is in the worst form of his life. Matthew Upson played for West Ham (enough said) and Ledley King can't play and train at the same time. Ashley Cole today started his first game for Chelsea since his ankle injury, and his replacement, Leighton Baines, nearly cost Everton a win against Stoke with a horrendous defensive mistake.
I doubt that Capello even knows what his back line is going to look like on June 12th. Unfortunately, the players who appear to be in the best form currently are not the veterans but are fringe players with no international experience. This applies to all aspects of the team and not just the defense. One shining light however, has been the current form of Michael Dawson. Tottenham have been a solid unit this year in comparison to years gone by, due in no small part to Dawson's presence alongside Ledley King.
Here's hoping we get a quick upsurge in this department or else.
Subscribe

England Football Team World Cup Blog RSS Feed

Share
blog comments powered by Disqus