England vs Croatia OpenThread
September 9th, 2009 | by: Daryl |

View Comments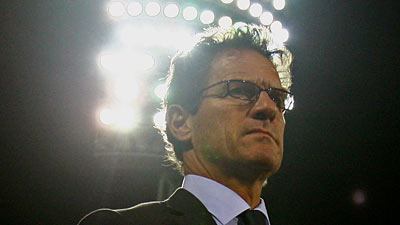 It's the big one. England vs Croatia, and a win means we'll be at World Cup 2010. A draw wouldn't be the end of the world, but would be perfect to get it done this evening so we can all start getting excited about South Africa.
No LiveBlog I'm afraid, as England WCB resources are stretched a bit thin today. But please feel free to leave any matchday comments on this post.
Kickoff is 8pm GMT. If you're in the UK then it's live on ITV (which is of course a mixed blessing). Outside of the UK, you may have to search the internets. If you're looking to watch England vs Croatia online then I recommend checking with the good people at myP2P as they usually have a healthy list of sources.

Starting lineup is yet to be announced, but think we can safely expect to see Robert Green in goal (and not Scott Carson, thankfully), Glen Johnson at right back (and I wish him the best of luck vs Ivica Olic) Ashley Cole at left back (no booing) and John Terry paired with Matty Upson in central defence.
Gareth Barry and Frank Lampard will surely be our central mids, with Steven Gerrard doing his "left mid but also drifting inside" thing that's been working very nicely so far.
Up front I'm hoping/expecting to see Emile Heskey as the target man, with Wayne Rooney enjoying all that space behind him. Jermain Defoe will emerge from the bench at some point and underline the fact that he's twice as useful as Michael Owen.
Which leaves right midfield. No Theo Walcott, so it's between Shaun Wright-Phillips, Aaron Lennon and David Beckham. Based on what happened against Slovenia (SWP disappointed, Beckham watched from the bench, Lennon set up Defoe's goal) I wouldn't be too surprised to see Lennon get the shirt.
Predictions? I'm feeling optimistic about a 3-1 England victory, and a confirmed place at World Cup 2010.
Subscribe

England Football Team World Cup Blog RSS Feed

Share
blog comments powered by Disqus