Algeria – A preview
June 15th, 2010 | by: SoccerLimey |

View Comments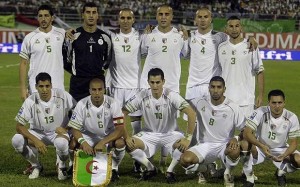 England continue their journey through Group C of the 2010 World Cup on Friday with their second match against the North African nation of Algeria at Green Point Stadium in Capetown, South Africa. Following England's disappointing 1-1 draw with the USA last Saturday, the pressure cooker of expectations from the English media and fans will certainly be cranked up to the next level. Another poor performance that results in anything but a win for Fabio Capello's squad will almost certainly seal their fate in this group.
Algeria had an eventful qualifying campaign which left them tied with arch enemies Egypt for the final qualifying spot. In a previous game in Cairo, the Algerian team bus had all it's windows smashed out and a diplomatic incident between the two countries was only narrowly avoided.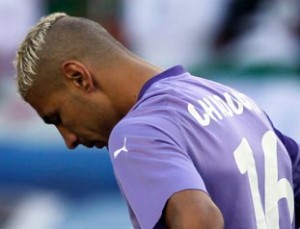 Forced into a one game play-off in Sudan, the Algerian squad showed that they are made of stern stuff by taking the game 1-0 and moving on to South Africa to make their first appearance in the Finals for 24 years.. The Desert Foxes are ranked 30th in the FIFA/Coca-Cola World Rankings, compared to England's 8th position, but struggled in their opening game against Slovenia. A fortuitous goal from Slovenian Koren after a howling error from goalkeeper Fawzi Chaouch, means that they too, desperately need a result from Friday's encounter.
Coach Rabah Saadane has already led Algeria to a World Cup back in 1986 in Mexico, but like Capello, he feels the pressure of his country on his shoulders. He felt that his team should have won the game against Slovenia but now knows that if Algeria are to scrape through to the knockout phase, then they need a win against England.
They are a team with few established stars and are not the same team led by Lakhdar Belloumi back in the 1980's, and although they are wildly inconsistent at times, they have a indomitable team spirit. They followed their win against Egypt with a 3-0 loss to Malawi in the African Cup of Nations, then overcame Ivory Coast 3-2, before succumbing 4-0 to Egypt. They are fast and break quickly, and their talent is not to be underestimated. Rafik Saifi, Majid Bougherra are both talented players who will give England it's fair share of headaches but they need to be consistent if they are to get anything from England on Friday.
Subscribe

England Football Team World Cup Blog RSS Feed

Share
blog comments powered by Disqus