Denmark 1 – 2 England (Via Hamlet)
February 10th, 2011 | by: Rob |

Comments Off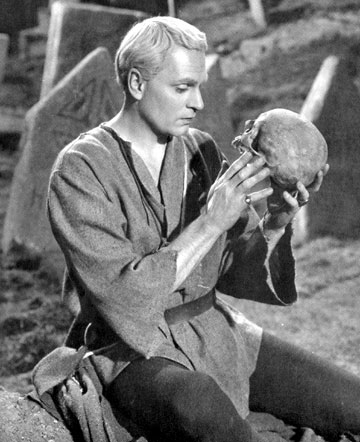 Break my heart foir I must hold my tongue! Shakespeare was English, but his greatest story was of a Danish Prince. So when England take on Denmark it seems reasonable to filter the game report through (mis)quotes from that play. Right?
Frailty Thy Name is England!

England were defensively really poor, especially in the first half. Highlighted by the fact the Danes could have been 2 up within about 3 minutes, they also hit the post, and opened the scoring. England's passing at the back was terrible, and if we didn't have the ball, we looked lost, with the exception of Ashley Cole, who looked good as usual.
Be thou familiar, but by no means vulgar.

Frank Lampard led the team out (for the first time) and struck up a good partnership in the centre of midfield. Which lets be honest, is something that we haven't always been able to say about him. This partnership was with Jack Wilshire, and the two looked controlling (When England had the ball) dictating the play through the centre. Wilshire actually completed more passes, and made more tackles than anyone else in the first half.
Alas Poor Wilshire! I knew him, erm, Horatio.
Wilshire got subbed at half time after he got kicked towards the end of the first half. Mind you, Lampard and Rooney also went off. One from each club. And Fabio says he absolutely does not have arrangements with the Prem's managers.
Though this be madness, yet there is method in 't

After half time, England looked better, more controlling. I can only remember one decent Danish effort in the second 45. This made the game less exciting, but showed that Fabio possibly knows what he's doing. Scott Parker probably made the difference, in all honesty, as he can tackle, and track back.
Rich gifts wax poor when givers prove unkind.

Our best players, however, were James Milner and Theo Walcott, who confused the Danish defence, the commentary team, and us in the liveblog by switching wings every five minutes, as if they were Johan Cruyff and Johnny Rep. Walcott created the equalising goal, after some good work to get past the defender, a good cross, and a tap-in for Bent.
Something is rotten in the State of Denmark

Denmark's best player was Christian Eriksen which is a bit too close to a former England manager for comfort isn't it? What rotten mind games are these? Seriously though, the guy is only 18 and he pulled our defence apart. A Prem move would be nice.
2-1 or not 2-1, that is the question.

And England answered, with a deserved second goal. A friendly win, and what have we learned? England are good on the ball, but horrible without it. Wales next month in a qualifier. Hopefully we'll be a bit more full of confidence from this win that we have been since that horrible game against France.
O horrible, O horrible, most horrible!

The game was on ITV. I hope this is the only post in the history of the world to be tagged with Laurence Olivier and Ashley Cole.
Subscribe

England Football Team World Cup Blog RSS Feed

Share
Comments are closed