If England Players Had to Move Abroad, Where Would You Send Them?
April 9th, 2010 | by: Daryl |

View Comments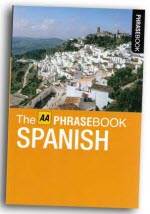 It's hard to ignore the fact that Premier League clubs spent a lot less than usual last summer, and suddenly we have no English teams in the Champions League semi-finals for the first time since 2003. The two events may or may not be related. If the Premier League is in some sort of decline due to the pound vs the euro exchange rate, the debts of big clubs or whatever else, then the big silver lining as far as I'm concerned (as an England fan) is that maybe our players will start looking abroad for big paychecks again.
I've banged on about this twice before. Once in 2008, and again in 2009, so it's an annual England blog tradition at this point. Basically I think the England team would be a lot stronger if at least some of our top players would expand their horizons and leave the Premier League.
It's not just about making the England players into better people (though recent events suggest that would be more than a little useful), it's also about making them better and more complete footballers by exposing them to foreign football cultures. I also think the England team would be a little more popular around the world if our players made appearances in other domestic leagues, like goodwill ambassadors. I miss the days of Gary Lineker in Barcelona, Chris Waddle in Marseille and David Platt playing for Sampdoria. In fact, I've decided to be pro-active and start assigning England players to non-English teams. So pack your bags gentlemen, because this is where you're going.
James Milner: Sprechen Sie Deutsch Herr Milner? I hope so, because you're headed to the Bundesliga with, let's say, Schalke 04. I think your work rate and solid technique will go down nicely. Also, see if you can pick up some penalty taking tips to bring home and share.
Steven Gerrard: You've been assigned to Serie A with Internazioanale. I want to see what happens when you have to fight Dejan Stankovic Wesley Sneijder and Esteban Cambiasso for a midfield spot.
Joe Cole: You're off to play in La Liga with Valencia. Why? Because I said so, that's why.
Wayne Rooney: Tough one. But after careful consideration I'm thinking Barcelona. You've clearly got what it takes to be the central striker in a three man forward line, so I'm thinking some sort of swap deal with Zlatan Ibrahimovic is the way to go. Also, I'd love to see what happens when you team up with Leo Messi.
John Terry: You stay where you are. We can't have you further damaging the reputation of Brits abroad.
Bobby Zamora: You're not getting enough respect in England, so I'm thinking Eredivisie for you. Because it seems almost comically easy to score goals there. Even Afonso Alves could do it. Get 50 in a season, then back to the Prem with a big team. Deal?
Owen Hargreaves: Back to Bayern Munich. You seemed less injured when you were last there.
Glen Johnson: Get a P&O ticket, you're headed to France. I'm thinking Olympique Marseille, mostly because I have no idea who their current right back is. Good luck Glen, and don't steal any French toilet seats.
Any others? Who would you send where?
Subscribe

England Football Team World Cup Blog RSS Feed

Share
blog comments powered by Disqus