Sometimes its hard to like anyone
September 6th, 2010 | by: Rob |

View Comments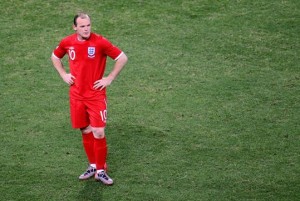 So…the Wayne Rooney affair. If you've been living under a rock (or as I had been over the weekend, somewhere away from the internet), it was widely reported in the press that England's talismanic striker had indulged in some extra martial business, with a prostitute, while his wife was pregnant. Fabio Capello is going to assess to the strikers mindset, before deciding whether to play him in probably our toughest qualifying match for Euro 2012 (liveblog here tomorrow) against Switzerland.
First off, assuming the speculation is true, the obviously it is pretty reprehensible of Rooney, and he joins the unlovable rouges gallery that is the England Squad (see also, John Terry, Steven Gerrard, etc). A genuinely awful thing to do.
On the other hand, I'm not exactly going to take the press side with it either. The revelations were perfectly timed to try and derail the England squad coming between two qualifying matches, and presumably they've had this hanging over his head for awhile, which make explain his distracted performances in the World Cup.

Hopefully he will be in a good frame of mind, and will let his football do the talking. Sadly I'm pretty used to having to support unlikable characters for England, and I have to hope this doesn't upset the camp or the campaign.
No-one has come of this sorry saga a winner. Rooney, the press, England, Man United in all likelyhood. It isn't really what you want to be writing about directly before an England game (i'm sure you don't really want to be reading it either) but there is no escaping that the nations eyes will be even more on Wayne tomorrow than they were the other night. Fingers crossed he doesn't do something stupid. Again.
Subscribe

England Football Team World Cup Blog RSS Feed

Share
blog comments powered by Disqus