Panic on the Streets of London, Panic on the Streets of Birmingham
October 14th, 2010 | by: Rob |

View Comments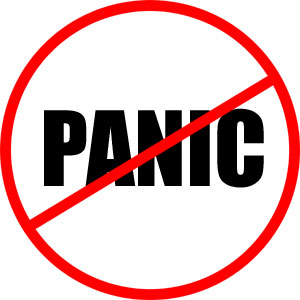 A couple of days ago, England took on Montenegro, and drew 0-0. I'm pleased we didn't liveblog it, because it was boring. England probably should have won, and were denied a stonewall penalty, but there was a distinct lack of chances created by England, and we sort of settled for 0-0 late on.
Of course this has caused a minor outrage in the press who think England let us down again etc etc.
But the draw wasn't really a bad result. We now sit three points behind Monty, with a game in hand and a much better goal difference. We're still well on track to qualify out of this group.
And considering out recent struggles, we just have to focus on getting out of the group, and worrying about the implications of how we got out of the group later. Teams that win World Cups sometimes struggle out of their groups, its the way it goes. I'm not saying we're going to win the World Cup (we're qualifying for the Euros for a kick off) but we're not a disgrace. Lets keep some perspective.
There were things to worry about – Gerrard went back into his shell after a couple of better performances (notably as Captain, maybe he needs the armband more that Rio) and Rooney was back to World Cup Rooney, alas.
Fabio has, certainly got some work to do. But now is not the time for Panic.
Subscribe

England Football Team World Cup Blog RSS Feed

Share
blog comments powered by Disqus