FA confirm – Capello will stay.
July 2nd, 2010 | by: Rob |

View Comments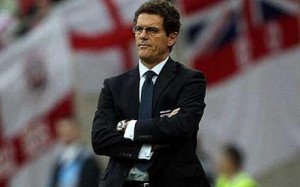 Not too shocking, I don't think, especially after Roy Hodgson was made Liverpool manager yesterday – but the FA have confirmed Fabio Capello is staying on as England manager.
Tentatively, I'm okay with this. Sure, Capello made mistakes during this World Cup, and he wasn't the only one who was to blame. But if he's learned his lessons, and used this entire World Cup as a learning curve, then hey, the future might be bright afterall.
Capello now has to live up to his reputation of not pandering to superstars, which he has occasionally been uncharacteristically guilty of in England colours. It has to be goodbye to the "Golden Generation", and we have to find a system and players that fit it.
We may as well start young. The Lampards and Gerrards don't work in any system England try to implement, so lets move on. Hopefully Capello will no be too loyal to these players who let him and everyone else down.

So lets blood some new names. Jagielka, Rodwell, Agbonlahor, Young, Joe Hart, Gibbs, Dawson, Shawcross, Johnson, lets blood some of these and more. Come on Capello, its going to be brave but its something that you need to give a go.
Subscribe

England Football Team World Cup Blog RSS Feed

Share
blog comments powered by Disqus