England's Euro 2012 Qualifying Group
February 7th, 2010 | by: Daryl |

View Comments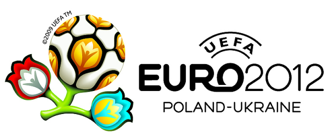 Obviously we're all focused on World Cup 2010. How can we not be?
But whatever England achieve in South Africa, life and football will continue afterwards, and from September 2010 we'll begin our attempt to qualify for Euro 2012 in Poland and Ukraine. The groups for Euro 2012 qualifying were drawn today, and we made out OK. We were seeded of course (feels good, eh?) and so Group G looks like this:
England, Switzerland, Bulgaria, Wales and Montenegro.
No pushovers in there (even Montenegro have Roma's Mirko Vučinić and Fiorentina's Stevan Jovetić) and the games against Wales will be fiery affairs (hopefully we'll beat them at football just as we beat them at rugby this weekend) but England can realistically expect to to top Group G.
The nine group winners plus the one second place team with the most points qualify for Euro 2012, the eight other runners up will face each other playoffs for the last four spots.
Subscribe

England Football Team World Cup Blog RSS Feed

Share
blog comments powered by Disqus