England vs T&T, or: Carrie Bradshaw on the Big Screen
June 2nd, 2008 | by: Daryl |

Comments Off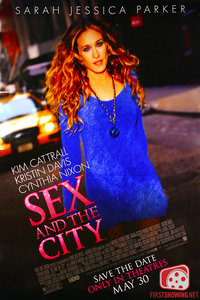 I missed England's win over T&T because I went to see the Sex and the City movie with a certain special someone. Because I had to? Nope. Because I wanted to? Yep. And I'm not ashamed to admit it either.
Sex and the City was one of the funniest shows on TV, and a damn good movie (once the clunky exposition for S&TC newbies was out the way). And it's not a chick flick. Chick flicks don't feature lines like "You shit your pants, I think you're done."
So why am I talking about something that has nothing to do with football? Because neither did England trip to the Port of Spain.

It wasn't about football, it was about votes. Getting Jack Warner and companies votes in the bag for the all-important World Cup 2018 bid. Because, who knows? Hosting the thing might be the only way we get to qualify.
But don't worry about me, I haven't lost it altogether. I taped the game and will pop it in the VCR later today.
Subscribe

England Football Team World Cup Blog RSS Feed

Share
Comments are closed