Why Friendlies are Important and Alex Ferguson is Wrong
October 30th, 2009 | by: Daryl |

View Comments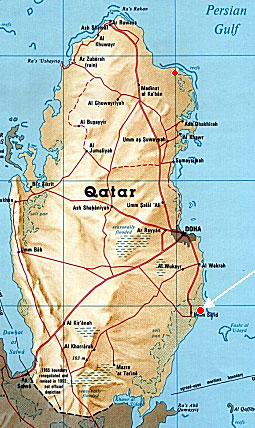 Sir Alex Ferguson has always enjoyed a good moan. Especially when it comes to England friendlies. So it wasn't a huge surprise to hear him complain about England's upcoming game vs Brazil in Doha, Qatar on November 14th.
Ferguson doesn't mention the Brazil game specifcially. But he may as well have. It's a long old rant, but it's in its entirety (via The Guardian) below…
Quoth Fergie:
"It's a coach's nightmare, especially if you are in the middle of a European campaign and going for cups and titles," the United manager said. "You have all these fixtures and you have the intrusion of a friendly international game in some unknown country, so that is a definite thorn in everyone's flesh.

"Unfortunately you can't do anything about it. It's always a grey area between coaches of the league teams and the English manager. All the international managers have their jobs to do and we support that, particularly when it comes to the issues of competitive games such as the European Championship or the World Cup. You want them to play in the important international games; it's the friendly matches that are the problem.

"I don't think that any [league manager] agrees with them whereas international managers have a situation that they find themselves in. I think that some of them actually could do without the friendly games themselves, but the football associations from every country warn them that sometimes it's a nice day for them, a nice trip for them, a sunny day, and in some cases it creates good revenue for them. So you can understand it."
Which was inflammatory enough to draw a response from Fabio Capello today, who said:
"I don't understand what this is all about.

"Most other countries are playing two games but we are only playing one match and returning the players on Sunday, four days earlier than the other countries.

"We did this out of respect to the players and their clubs at such a busy time in the fixture calendar."
Maybe he didn't say this to Ferguson specifically, but it was in response to the complaints about the England vs Brazil game.
It's true that the FA is profiting from playing in Doha (by about £400,000 if the rumours are correct) but so what? Capello is correct, this is a FIFA international date, and so we're playing an international. A big one too. I can't wait to see England take on Brazil, and frankly don't care if it has any impact on Man Utd's Champions League campaign or not.
This is a longstanding England problem. Everyone's behind the team and expecting the best when it's tournament time, but not so keen on the groundwork that needs to happen to get us ready. People complain, but friendlies are important. It's the only way to finetune the system, try out new players and new ideas. Sure you can do it in training. But not against a team that's trying to beat you and in front of a stadium full of fans.
It can't all be World Cup qualifying games. And true, some of the friendlies are a bit mundane. But not this one. Playing Brazil in the Middle East is anything but mundane and could even give us a good idea of where we stand in the international pecking order. It's going to be all friendlies between now and the World Cup, probably none of them as glamorous as this. So let's hope Wayne Rooney et al don't develop mysterious thigh strains in mid-November, and let's hope Capello gets to field his full strength team as he prepares for the World Cup, otherwise we can kiss our chances of a successful tournament goodbye.
Subscribe

England Football Team World Cup Blog RSS Feed

Share
blog comments powered by Disqus