To get a World Cup you need Beckham. Also Goody Bags.
October 7th, 2009 | by: Rob |

View Comments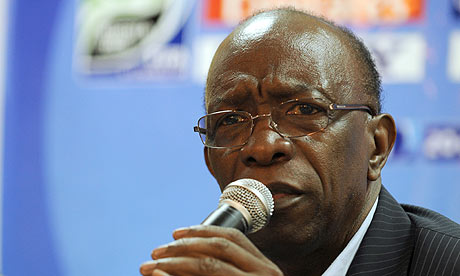 So FIFA vice-president Jack Warner has come out and had a bit of a pop at our attempt to hold the World Cup. He said that not only was the bid lightweight, but he was really impressed by Australia, who gave him a goody bag with Australia 2018 tat in it. Apparently, this could swing the bid. I quote Warner (Via The Guardian):
I came here and was shocked that I got a bag for Australia at the entrance. [If I were England] I wouldn't have allowed it. Why isn't there a bag for England? People are looking at these things and asking themselves questions.
So yeah, basically because some meeting was taking place at Stamford Bridge, and the Aussies throught to hand out tat, they might get them the World Cup. Surreal eh?

Obviously, we probably should have said "oi, Australia, get out. Stop handing out goody bags at our summit". But you know, we're friendly. Possibly. Or possibly we thought that handing out a random goody bag probably wasn't going to be the most important factor when talking about where a blinking World Cup should be held.
Warner also had some, possibly better, advice for England – getting D-Beck involved in the campaign and pushing the Premier League brand a bit.
But even that seems quite shallow. I mean, If i was voting for who was going to get the World Cup, stuff like infrastructure, how they deal with fans, history, stadia etc would be the big factors. Not that we've got a popular marketable star, and don't hand out England 2018 Car Stickers.
Maybe that's just me though?
Subscribe

England Football Team World Cup Blog RSS Feed

Share
blog comments powered by Disqus