Here Come the Dropouts
June 3rd, 2009 | by: Daryl |

View Comments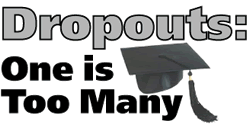 I knew it was too good to be true. When Capello named his 24 last week, only David James and Stewart Downing were missing through injury (neither of the Owens (Michael or Hargreaves) count until they can prove their legs still work). And for a while there it looked like no one would drop out.
But this week both Rio Ferdinand and Michael Carrick withdrew, with calf problems and a possible broken toe respectively. Pure co-incidence that they both play for Man Utd? Let's say yes, just to avoid any arguments.

Word is that Capello is not a happy chappy about the Carrick withdrawl, because the injury apparently happened a whole week ago, in the Champions League final. And no one thought to tell him, which is pretty bad.
Replacements have been called up though. Twenty-three year old central defender Gary Cahill (Bolton's 2008/9 Player of the Season apparently) will replace Ferdinand, and James Milner has stepped up from the U-21s to replace Carrick.
As mentioned before, it's only Kazakhstan and Andorra, so we should be fine. But fingers crossed for no more dropouts anyway, just to make sure.
Subscribe

England Football Team World Cup Blog RSS Feed

Share
blog comments powered by Disqus