Do You Still Wish We'd Qualified for Euro 2008?
December 3rd, 2008 | by: Daryl |

View Comments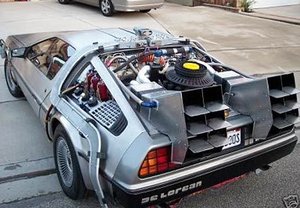 So happy days are here again. We're top of World Cup Qualifying UEFA Group Four by five points and we just beat Germany in Berlin. Even better, the WAG culture appears to be disappearing and the team is now selected on form not fame, so big name players are no longer automatic picks (sorry Michael Owen.) And I couldn't be happier.
But it's worth remembering that the Fabio Capello revolution only came about because earlier this year we failed to qualify for Euro 2008. Remember how much that hurt? Part of me still wishes we'd gone to Swissaustria, but part of me is glad we failed because it led to the end of Steve McClaren.
But what if we'd qualified?

It's not inconceivable that we'd have made the quartefinals and then lost on spot-kicks. Standard England fare. If that had happened then Steve McClaren could possibly still be England manager. Or who knows, maybe we'd have won the damn thing.
So was failing to make Euro 2008 worth a little pain for the current pleasure of having a respectable and exciting team? Phrased as a sci-fi-tastic hypothetical question: If given a time machine and the chance to go back and change England history, would you have us qualify for Euro 2008? Or, phrased as a poll…
Subscribe

England Football Team World Cup Blog RSS Feed

Share
blog comments powered by Disqus