Brian Clough: The Best Manager England Never Had
April 9th, 2009 | by: Daryl |

View Comments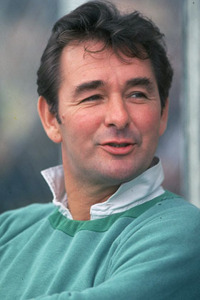 I still struggle to get my head around the fact that Brian Clough never managed the England team. He was the greatest manager of his generation and he desperately wanted the job. But he never got it.
Imagine if Clough was around today? An Englishman who wins trophies? The FA would be tripping over their expensive shoes to get him in an England blazer. But not in 1977.

Clough's nemesis Don Revie resigned from the England job in '77 having failed to qualify for Euro '76 and all but failed to qualify for World Cup '78. Revie walked out on his disastrous reign and into a nice payday managing the United Arab Emirates. It seemed the perfect time for Clough to take over.
This video (taken from ITV's recent "Clough" documentary) tells the story. Go to the 10:00 mark and watch from there.

(That's part three of four. You can see the whole documentary via these links at Football Filter – definitely worth a watch…)
Ron Greenwood got the job instead, and didn't do too badly. He nearly rescued the '78 World Cup qualification campaign (beating Italy and just missing out on goal difference) and the qualifying for Euro '80 and World Cup '82.
But for me the job should have been Clough's when Greenwood stepped down in 1982. In the intervening years Clough had won back to back European Cups with Nottingham Forest (79′ and '80) and was arguably in the prime of his career.

Bobby Robson got the job instead, but after failing to qualify for Euro '84 Robson apparently offered to resign so Clough could take over. The FA said no. Robson lead us to a decent World Cup Mexico '86, a horrible Euro '88 and a brilliant World Cup Italia '90. But I can't help thinking how much better that England team (the one of Robson, Lineker, Barnes etc) would have performed under Old Big 'Ed.
Why didn't he get the job? It's not really a big mystery, and Clough himself probably said it best:
"I'm sure the England selectors thought if they took me on and gave me the job, then I would want to run the show.

"They were shrewd because that is exactly what I would have done."
Subscribe

England Football Team World Cup Blog RSS Feed

Share
blog comments powered by Disqus